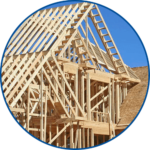 JAB Construction offers professional construction services for jobs of any size. We have the experience and skills to deliver top quality results every time. Contact us today to learn more about how to put our experience to work on your next project.
JAB Construction of Statesboro is always ready to answer your questions and take the guesswork out of your project. Call us anytime at 912-486-0850. We look forward to working with you!
Exceptional Results. Every Time.
<iframe src="https://www.facebook.com/plugins/video.php?href=https%3A%2F%2Fwww.facebook.com%2Fbuystatesboro%2Fvideos%2F10155256310855842%2F&show_text=0&width=560" width="560" height="420" style="border:none;overflow:hidden" scrolling="no" frameborder="0" allowTransparency="true" allowFullScreen="true"></iframe>